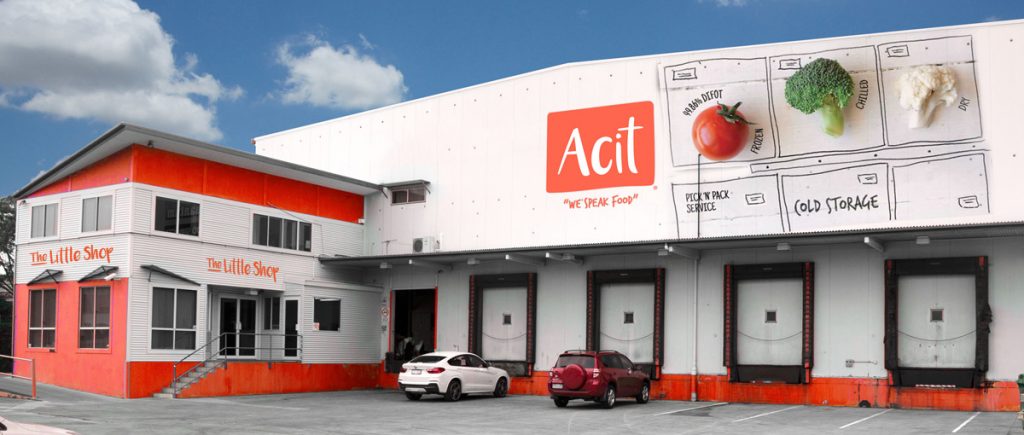 Affordable, Professional Cold Storage in Virginia, Brisbane
Cold storage is an incredibly important part of any food based logistics planning. Ensuring business margins are kept strong, while keeping your cost of sale (and the cost of moving your raw and frozen ingredients) as low as possible. ACIT's Brisbane cold storage has the facilities to ensure your food logistics requirements are met. Did you know? We can tailor solutions to match into your existing freight needs, or we can join your cold storage onto our refrigerated trucking infrastructure with ease.
Have temperature sensitive foods? Our large professional frozen, dry and cold storage facilities have you covered. Whether your food is in-between delivery points and requires storage, or you require regular and ongoing chilled or frozen storage – ACIT is your first point of call.
We operate nationally from Brisbane, Sydney, Melbourne and Perth, ensuring our distribution network can effectively get your product where it needs to be anywhere in Australia. We can now also connect to our locations in New Zealand and Hawaii.
Cold / Frozen Logistics Solutions:
° Warehousing & Storage (Frozen / Chilled / Dry Storage)
° 99.86% DIFOT
° Demand planning and forecasting
° Complete 3PL & 4PL options, incl direct client invoicing
° Pick and Pack service – is our speciality
° Fully HACCP Accredited (SGS)
° Frozen, Chilled and Dry Transport (Refrigerated trucking)
° Single or multi pallet movements
° Mixed loads (Dry, chill, Frozen) depending on requirements
° National and international Distribution network
Need Brisbane Cold Storage?
Fill out the contact form on this page, or phone us today on
(+61) 07 3123 4141
. You can also request a meeting with our General Manager at ACIT.
ACIT looks after small and medium sized business. Family owned for over 20 years. Enquire below for pricing or a no obligation quote…
Optimise your chilled food workflow
Effectively managing the storage and transportation of your temperature-controlled products demands precision and reliability. This is where ACIT emerges as the preferred solution for refrigerated logistics, providing a dependable and high-quality service that seamlessly integrates with your business operations.
Irrespective of the scale of your company, ACIT adapts to your requirements, positioning itself as an integral part of your team. We stand beside you, offering support and expertise, ensuring that every aspect of the logistics process aligns with your business objectives. As trusted advisors committed to excellence, we go the extra mile, guaranteeing a seamless journey for your temperature-sensitive products.