When ACIT travels across Australia or overseas and finds something extraordinary, we cannot help but bring it back and share it with our customers. Our wholesale food team loves getting samples and sharing the experience to get our customers as excited about it as we are.
We help your business gain an advantage in the marketplace by doing the legwork, finding the best products and bringing them to you so you can focus on what you do best. You look after your front-of-house while trusting us to look after back-of-house. Our mantra is pricing stability and excellent service. And by solving your wholesale food requirements, you can do exactly that.
Wholesale food market sectors
Market sectors that we love to work with include restaurants, cafes, shops and delis, nursing homes, hospitals, military and mining camps, airlines, the entertainment industry and food service distribution and institutional sales.
Contact us directly for our full wholesale food catalogue.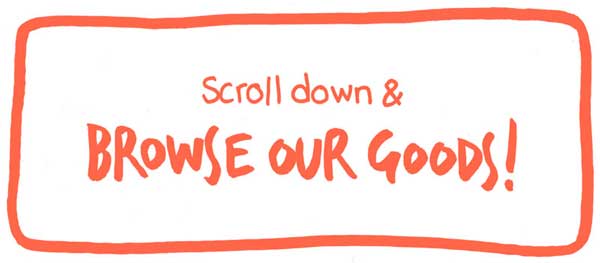 ° Antipasto
° Sun-dried Tomato
° Semi-dried Tomato
° Eggplant
° Grilled Peppers
° Full Range Available
° Feta
° Parmesan
° Anchovy
° And More
° Wraps
° Pie-Shells
° Pastry
° And More
° 'OO' Flour
° Plain Flour
° Legumes
° Tomato Products
° Unsalted Butter Various Sizes
° Imported Cornish Clotted Cream Various Sizes
° Grana Padano
° Reggiano Various Sizes
° Provolone Various Sizes
° Dutch Cheese Full Range
° Spanish Cheese Full Range
° Italian Cheese Full Range
° English Cheese Full Range
CHEESE AUSTRALIAN PRODUCED
° Pecorino, Pepato and Romano Cheese Wheels
° Australian Aged Cheddar
° Feta Cubed or Bulk
° Parmesan Grated or Shaved
° Mozzarella
° Tasty Cheese
° Halloumi
° Brie (Triple Cream)
° Blue Cheese
° Goats Cheese
° Italian Produced Ice Creams Various Flavours, Single Serve and Bulk
° Strawberries
° Blueberries
° Rasberries
° Cherries
Subject to Availability
° Basil
° Parsley
° Sliced Ginger
° Garlic Paste
° And Others
° Anchovies, Fillets and Pieces Available in Various Sizes From Retail to Food Service and Manufacturing
° Caviar
° Salmon Row
° Legumes
° Red Kidney Beans
° Chick Peas
° Canolini Beans
° Mushrooms; Button, Shitake, Baby Oyster & Porcini
° Spinach
° Peas
° Broccoli
° Pumpkin
° Grilled Antipasto Mix
° Cauliflower
° Beans
° Peppers; Roasted and Plain
° Spring Onions
° Onions
° Sugar Sap Peas
° Water Chestnuts
And More
° Olive Oil; Pure, Extra Virgin, Australian or Imported
° Truffle Oil
° Vegetable Oil
° Canola Oil
° Greek Olives
° Kalamata Olives; Whole or Pitted From Superior to Extra Colossal
° Green Olives; Pitted or Halves, Super Mammoth Size
° Sicilian Green; Whole or Pitted
° Dry Pasta; Full Range Available Including Egg Pasta; Retail or Bulk (Manufacturing Available) Ask Us For DetailS
° Frozen Pasta; Ravioli, Tortellini, Frozen Fresh Lasagna
And More
° Aborio Rice
° IQF Pre-Cooked White Rice (Something New!)
° Other Rice Available, Get in Touch!
° Pineapple Cut Squid
° Sliced Salmon
° Fish Fillets
° Prawns
Due to Seasonality, List is Always Changing. Get in Touch.
° Prosciutto
° Serrano
° San Danielle
° Belota
° Culatello
° Bacon
° Coppa
° Salami
° White 25Kg
° Caster 25Kg
Others Available Upon Request
° Whole, Peeled or Diced Tomato
° Crushed Tomato
° Tomato Paste
° Pizza Sauce
° IQF Semi Dried Tomato
° Sun-Dried Tomato; Diced, Strips or Halves (Dry Dry or Ready to Eat)
° White Wine
° Red Wine
° Balsamic
° White 20L
° Capers Various Sizes
° Artichokes; Whole and Quarter
° Sweety Pep
° Roasted Red Pepper; Whole and Strips
Tinned Legumes Available
° Bladder Red and White 15L