Australia is renowned for its rich and diverse food culture, and its food industry is a major contributor to the nation's economy. As the demand for food products continues to grow, the logistics industry that serves the food sector has had to adapt to meet new challenges. With the advent of new technologies, the Australian food logistics industry is undergoing a revolution that is changing the way food products are transported and delivered.
One of the biggest trends in the food logistics industry is the increased use of drones. These unmanned aerial vehicles (UAVs) are now being used to deliver food products to remote and hard-to-reach areas, as well as to urban centres. This allows food producers and suppliers to reach new customers and markets, while reducing delivery times and costs. For example, delivery company Flirtey has partnered with 7-Eleven to deliver convenience store items by drone to customers in rural areas.
Another area where technology is making a big impact is in the use of sensors and monitoring systems. These systems are being used to track food products throughout the supply chain, from the farm to the grocery store. This helps ensure that food products are transported and stored under the proper conditions, and reduces the risk of spoilage or contamination. For example, temperature-controlled containers equipped with sensors can monitor the temperature and humidity of food products during transport, and automatically adjust the conditions as needed.
In addition to these technological advances, the food logistics industry is also embracing the Internet of Things (IoT). IoT devices and systems can be used to connect all the components of the supply chain, from the farmer to the delivery truck. This enables real-time monitoring and control of food products, and allows for more efficient and effective logistics. For example, IoT devices can be used to track the location and conditions of food products in transit, and to alert suppliers and retailers if any issues arise.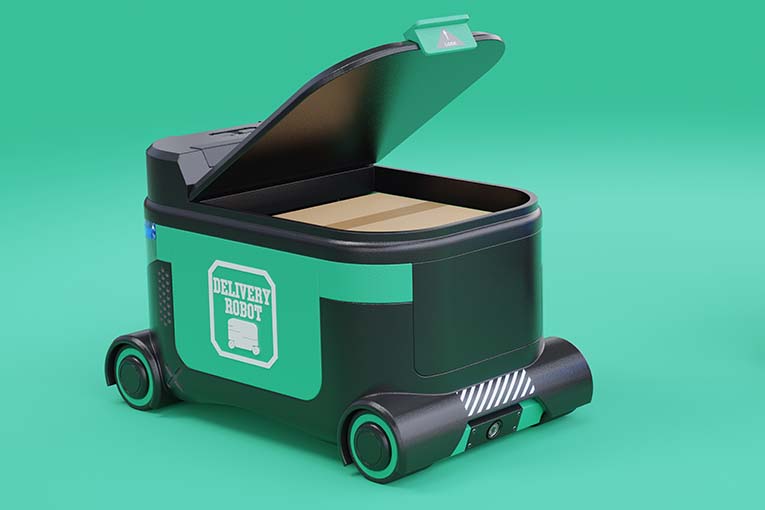 The rise of e-commerce is also transforming the food logistics industry. Online grocery shopping is becoming increasingly popular, and food retailers are adapting to meet the growing demand. This has resulted in the development of new delivery systems, such as refrigerated trucks and containers, to ensure that food products are delivered in good condition. Food suppliers are also using technology to streamline their operations, by integrating their supply chain management systems with those of their customers. This helps to reduce waste and improve the efficiency of the delivery process.
In conclusion, the food logistics industry in Australia is undergoing a major transformation, driven by new technologies. Drones, sensors, IoT systems, and e-commerce are just some of the ways that technology is changing the way food products are transported and delivered. As the industry continues to evolve, it will be exciting to see how technology will further shape the way we manage and transport our food products.