NGF foods and ACIT — working together to provide you with the best Pizza and Pide.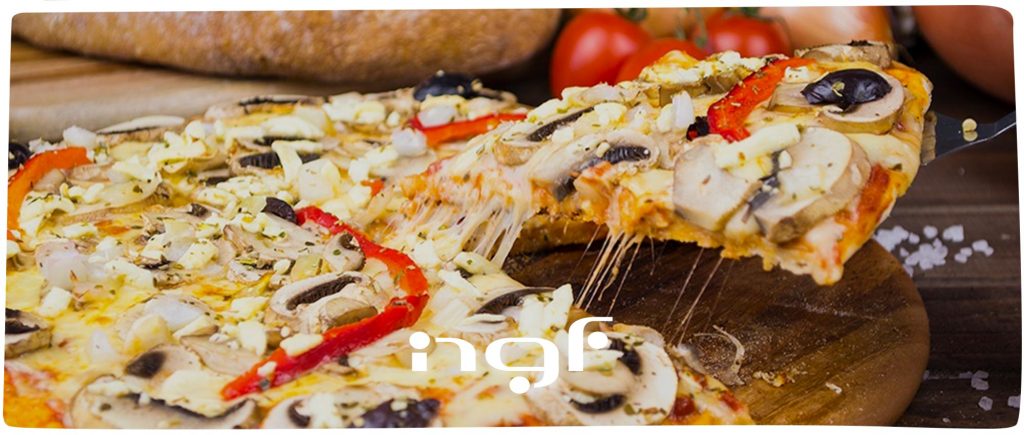 Pizza and Pide - NGF Foods
NGF Foods is an Australian based company specialising in the production of a wide range of traditional Mediterranean foods.
The one thing Turkish and Italian people agree on is that they love pizza. 
There are 52 million fast-food customers in Australia eating pizza, hamburgers, and fries every month. In fact, Australia consumes 264 million pizzas every year and is the world's leading pizza consumer per capita.
In the Turkish culture, pide is a baked flatbread that comes stuffed with a variety of toppings, including cheese, sausage, spiced meat and spinach. It is often described as a Turkish pizza.
All products in the NGF Food ranges are genuinely handmade from start to finish using carefully selected Australian based ingredients.
All vegetables in the Pizza and Pide hand selected fresh from the Melbourne markets; they are cleaned and chopped by hand. Herbs and spices are all added by hand. All breads are produced by hand, and meats are carefully purchased through Australian and New Zealand grown and supplied manufactures. All these beautiful ingredients are perfect for Mediterranean food recipes.
A small selection of products are imported from overseas. These suppliers are carefully selected to ensure they meet our standards and criteria.
No machine is able to substitute the standards and quality that NGF foods strives to produce, this is why they choose to manufacture all hand made products.