Easter is a time for indulging in sweet treats, and chocolate is a classic Easter staple. But what happens when the Easter festivities are over, and you're left with a mountain of leftover chocolate? Don't let it go to waste! Here are some of the best ways to use leftover Easter chocolate.
Easter chocolate is perfect for baking. You can use it to make brownies, cakes, cookies, or even chocolate-covered strawberries. You can also chop it up and use it as a topping for ice cream, yogurt, or pancakes. The possibilities are endless.
Melt down your leftover chocolate and use it to make a delicious cup of hot chocolate. You can add milk, cream, or a dairy-free alternative and some marshmallows for an extra touch of sweetness.
If you have a chocolate mold, you can easily make your own chocolate bars. Simply melt down the leftover chocolate and pour it into the mold. You can also add nuts, dried fruit, or sprinkles for added flavor and texture.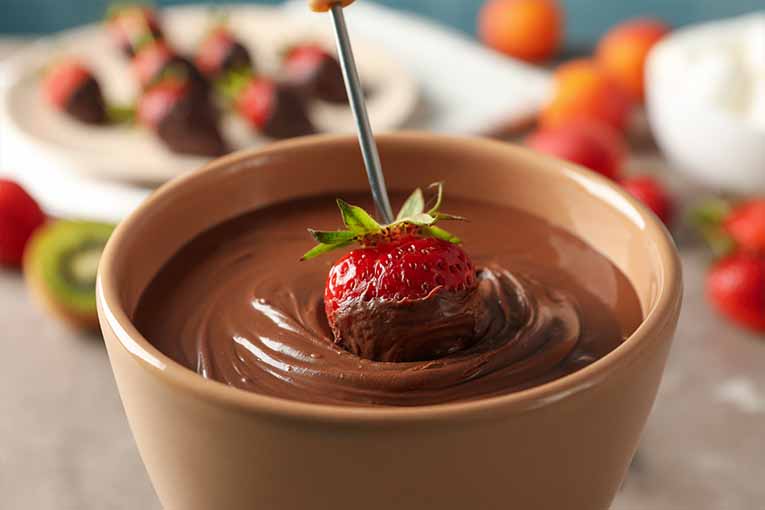 If you have a fondue set, you can use your leftover chocolate to make a delicious chocolate fondue. Melt the chocolate and dip fruit, pretzels, or marshmallows into it for a fun and indulgent treat.
If you have more chocolate than you can handle, consider gifting it to friends, family, or coworkers. You can even create a personalized Easter basket with the leftover chocolate and other Easter treats.
Chocolate can be frozen and stored for up to six months. Simply wrap it in plastic wrap or foil and place it in the freezer. You can use it later for baking, hot chocolate, or other treats.
If all else fails, you can always snack on your leftover chocolate. Chocolate is known for its mood-boosting properties and can be a great way to indulge in a small treat after a long day.
In conclusion, leftover Easter chocolate can be used in many creative and delicious ways. From baking to fondue, there's no reason to let it go to waste. Try out some of these ideas and enjoy your leftover chocolate to the fullest!