As the winter months approach, it's easy to fall into a pattern of consuming unhealthy foods that are comforting, but can ultimately harm our bodies. However, with a little bit of planning and effort, we can indulge in satisfying meals that nourish our bodies while keeping us warm. Here are 10 healthy winter meal types, including one with everyone's favorite winter comfort food – pasta.
Slow Cooker Stews
Slow cooker stews are perfect for winter as they are hearty, filling, and easy to make. One of the best things about slow cooker stews is that they can be made with a wide range of ingredients such as beef, chicken, or vegetables. Add in some winter vegetables like butternut squash, carrots, and sweet potatoes for extra warmth and nutrition.
Roasted Vegetables
Roasting vegetables is a delicious and easy way to add healthy, flavorful dishes to your winter menu. Roasting brings out the natural sweetness in vegetables like Brussels sprouts, cauliflower, and broccoli. Drizzle with a little olive oil, sprinkle with salt and pepper, and roast in the oven for a delicious and nutritious side dish.
Baked Sweet Potatoes
Sweet potatoes are a great source of fiber and nutrients like beta-carotene. Baked sweet potatoes are a quick and easy meal option that can be customized with a variety of toppings. Add in some black beans, avocado, and salsa for a healthy and flavorful winter meal.
Vegetable Soups
Vegetable soups are packed with nutrients and can be customized with any vegetables you have on hand. Add in some protein like lentils or chickpeas to make it a complete meal. Vegetable soups can be made in large batches and frozen for easy meal prep.
Salmon
Salmon is rich in omega-3 fatty acids, which are essential for our health. It's also a great source of protein, making it an ideal winter meal. Serve salmon with roasted vegetables and a side of brown rice for a well-rounded meal.
Turkey Chili
Turkey chili is a delicious and healthy winter meal option. Turkey is a lean source of protein, and the chili can be packed with vegetables like peppers, onions, and tomatoes. Serve with a side of cornbread for a comforting winter meal.
Quinoa Salad
Quinoa is a great source of plant-based protein and is also rich in fiber. Quinoa salads can be customized with a variety of vegetables, nuts, and seeds for a nutrient-packed winter meal. Add in some roasted butternut squash, pecans, and cranberries for a seasonal twist.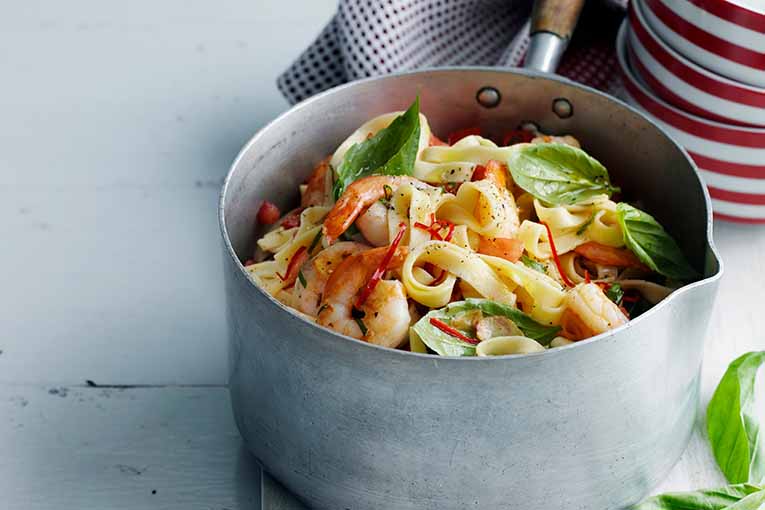 Baked Chicken:
Baked chicken is a healthy and easy winter meal option. Chicken is a lean source of protein and can be seasoned with a variety of herbs and spices for added flavor. Serve with roasted vegetables or a side salad for a well-rounded meal.
Beef Stir-Fry
Beef stir-fry is a quick and easy winter meal option that can be customized with a variety of vegetables. Opt for colorful vegetables like bell peppers, carrots, and broccoli for added nutrition. Serve over a bed of brown rice for a complete meal.
Pasta with Tomato Sauce and Vegetables
Pasta is a beloved winter comfort food, but it can also be made healthy with the right ingredients. Opt for whole-grain pasta and top it with a homemade tomato sauce packed with vegetables like zucchini, eggplant, and bell peppers. Top with a sprinkle of Parmesan cheese for added flavor.
Looking to stock up on quality pasta for winter?
ACIT stock The Costa Selection premium pasta
The Costa pasta selection is produced with durum wheat semolina from Sicily. The bronze wire-drawing gives a roughness necessary to absorb any type of sauce and seasoning. The slow drying, not exceeding the temperature of 40° allows the maintenance of organoleptic and nutritional properties.