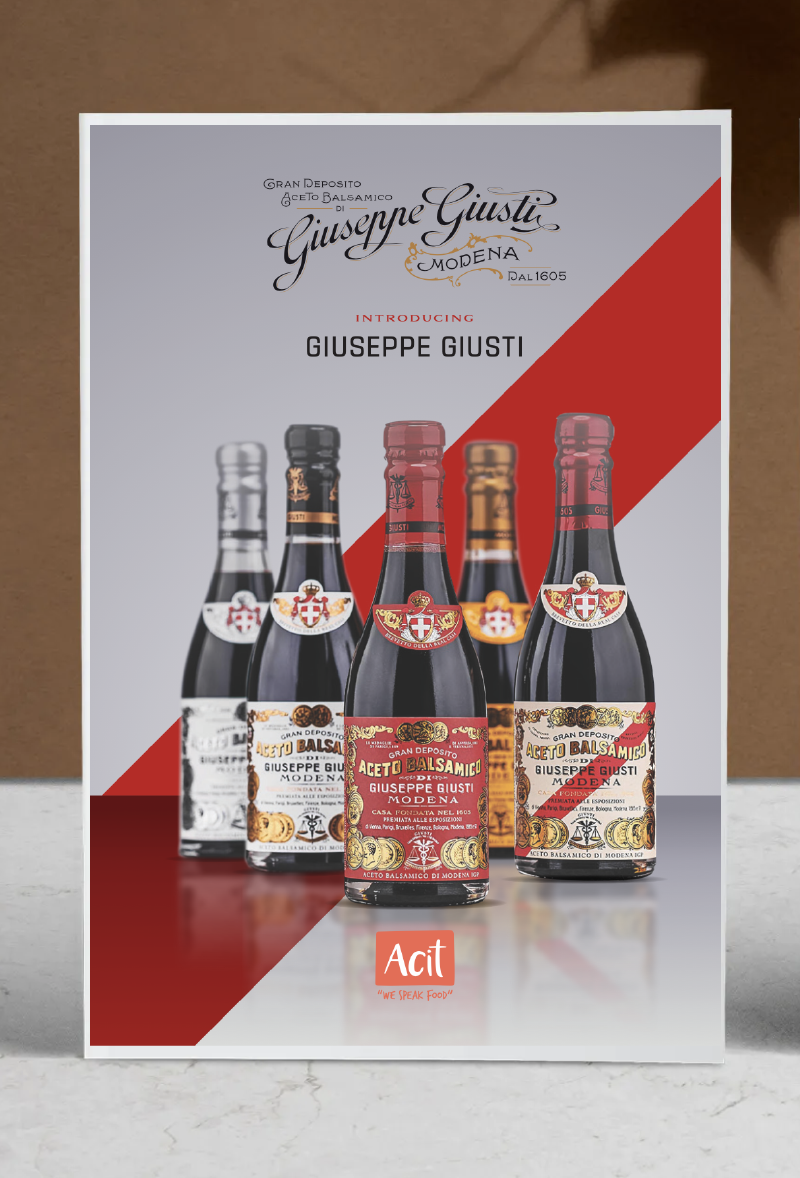 Ready to Order Guisti Vinegar?
Contact our wholesale team.
Email or phone us today on (+61) 07 3123 4141. You can also request a meeting with our General Manager at ACIT. We'll take the time to discuss your requirements in detail
The Giuseppe Giusti Range Catalogue
Since the seventeenth century, the Giusti family has been producing Balsamic Vinegar, passing down a recipe that created a complex harmony of flavors and a product of excellence, appreciated all over the world.

Creating an exceptional balsamic vinegar depends on the competence, experience and attention to detail and the lengthy period of aging. Proud of a know-how which has been refined over its 400 years of family history, Giusti combines both its respect for tradition with a sense of a modern and sustainable production philosophy
Enter your details below to download the Giusti catalogue.